Check out these beautiful prints of the creations by San Diego Artist Luz Clayton (@artedeluz1)! These were UV-printed directly to stretched canvases.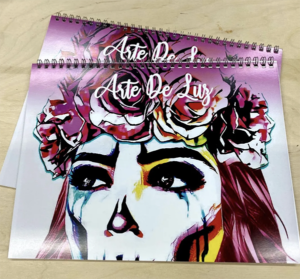 Luz sells all her handmade contemporary culture-inspired art, apparel, and collectibles from her shop "Art De Luz" right next door at 4205 University Ave in City Heights, San Diego.
Come check out her latest pieces and collectors items… all created by the artist and many items printed at the Urban Art Shop!